Forestry - Nordic Lights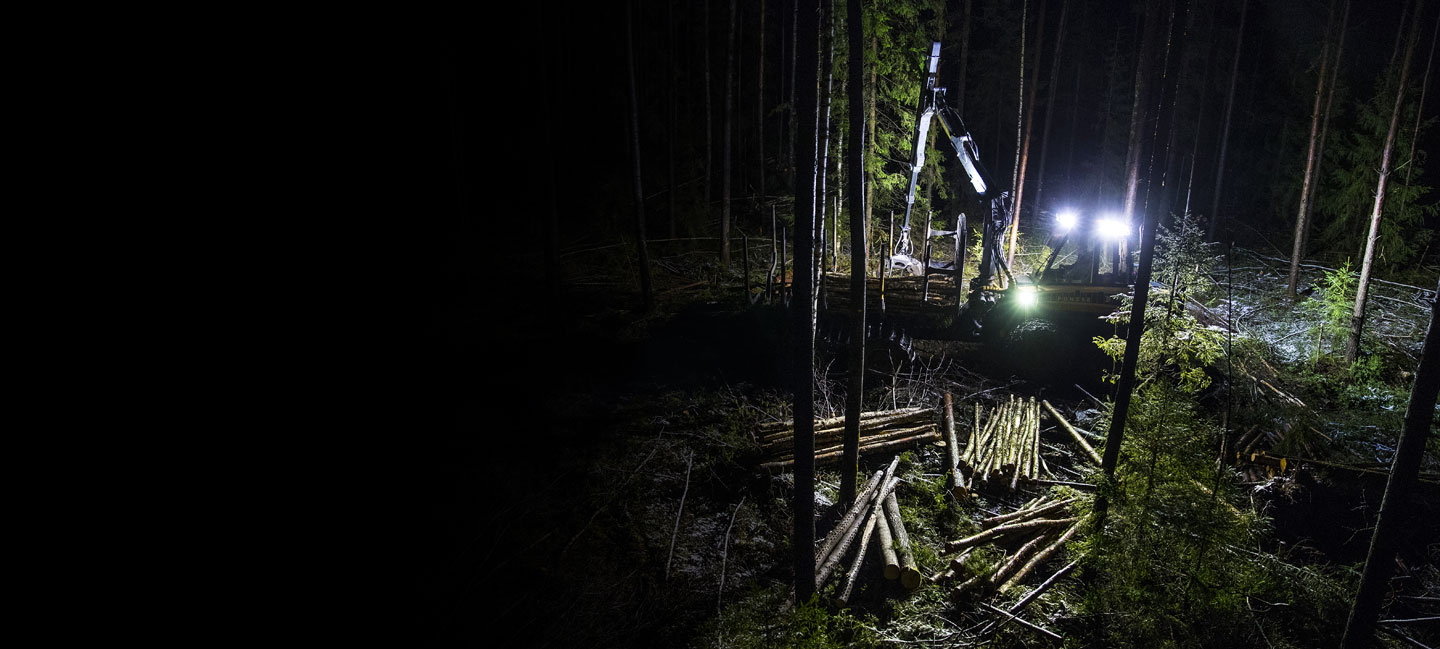 Forestry
Your work environment is the vast forest and the open air. Whatever operations you are conducting – on a slope, in a dense forest or on a clear-cut work site – the NORDIC LIGHTS® forestry work lights are made for you.
We are based on the beautiful West coast of Finland. The rolling sea, long winters, endless forests and fields have taught us what it means to be flexible. Our priority is to utilise that notion when designing the perfect work lights and headlights for the forestry industry.
For forestry we recommend heavy-duty lighting products in our PRO series, "The Heavy-Duty Champion" and in our GO series, "The Step-It-Up Series".
Looking for a test-winning work light, perfect for the forest? Check out the article on the Scorpius PRO 445!